Clinical results
Virtually maintenance
free for a better
quality of life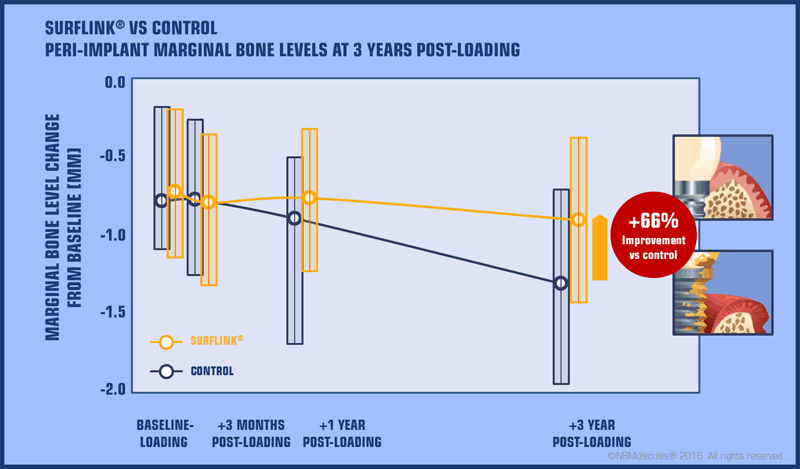 Clinical outcome
NBM is currently running 2 split mouth randomised controlled trials: a Pilot (1 clinic) and a Multi-Centre (6 clinics) study. The recruitment has been completed at all centres and in total 116 patients have been operated.

Evaluation of the clinical results from the Pilot study (19 patients) at 3 years post-loading showed:
♦ 100% success rate

♦ Marginal bone levels maintained around SurfLink® implants, with a 66% increase, when compared to control implants

♦ Increased number of patients benefitting from SurfLink® with time, to reach 74% after 3 years

This clinical experience shows that SurfLink® implants heal quicker with predictable osseointegration and remain stable in the medium and long term.